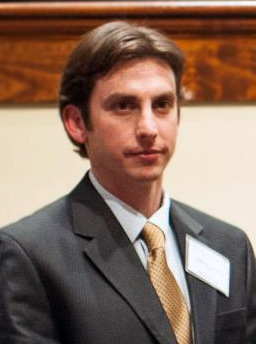 Elder Ben Winslett moved from Birmingham, Alabama to Huntsville to serve us as pastor during the fall of 2006. Since January of 2008, he has directed a local radio ministry, Words of Grace, which broadcasts into North Alabama and South Tennessee each Sunday morning at 8:30 on 1140 AM, WBXR. He also owns and edits a Primitive Baptist website, www.marchtozion.com, which was founded in 2003.

Ben and his wife Rachel are blessed with five children, Ethan, Lydia, Elijah, Annabelle, and Micah. 

Click here to email our pastor.
Befriend our pastor on Facebook.