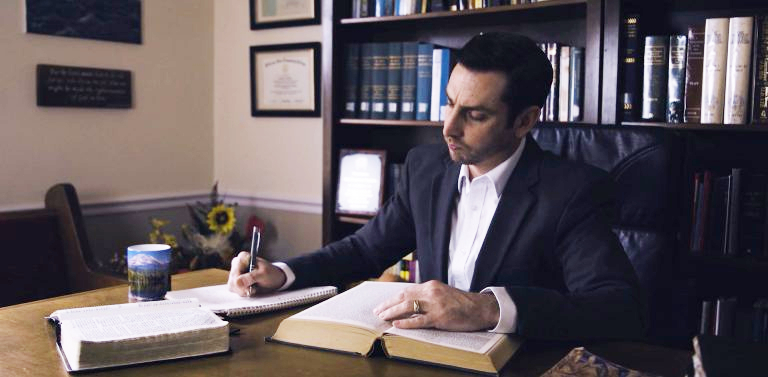 Benjamin C. Winslett was born in Birmingham Alabama and raised in nearby St Clair County. After training in the ministry at Ebenezer Primitive Baptist Church in Westover Alabama, he moved to Huntsville to serve us as pastor during the fall of 2006.
Since January of 2008, Ben has directed a regional radio ministry, Words of Grace, which broadcasts locally each Sunday at 8:30 a.m. on 1140 AM and 101.3 FM. He also founded and edits an online Primitive Baptist ministry, www.marchtozion.com, which was launched in 2003. In addition to his responsibilities at Flint River, he appears occasionally as a biblical commentator in Voyage of Life, a reality series on American Gospel Television. He also leads an after school devotion with students of Madison County Elementary in partnership with Graces of Gurley each Wednesday afternoon.
Ben and his wife Rachel are blessed with five children; Ethan, Lydia, Elijah, Annabelle, and Micah, as well as two grandchildren, Penelope and Tobias.
Aside from his ministry, he is a local trumpet player and teacher, having performed with many local bands since moving to Huntsville.